Ending a season by winning a Super Bowl is hard to beat. There is something special, though, about the start of every football season. New faces join the team. Players get older. Some get better. Some get worse. New names emerge from obscurity, and familiar names sometimes fade into the sunset. As terrific as the Seahawks were in 2013, there are some players who were either unavailable, unused or simply not on the team who could have a significant impact on the coming season. Here are five such players to keep an eye on.
DT Kevin Williams
Williams is a significant upgrade over Clinton McDonald, assuming he still has something left in the tank. He was a starter in Minnesota last year and played more snaps than any Seahawks lineman, but saw his play fall off considerably compared to his career numbers. He will play as part of a rotation in Seattle. If fewer snaps allows him to play at a higher level than the Seahawks line could very well be better than it was last year. If he is done, Seattle will need to rely on someone like Jesse Williams and/or Jordan Hill to step up big time.
DE Benson Mayowa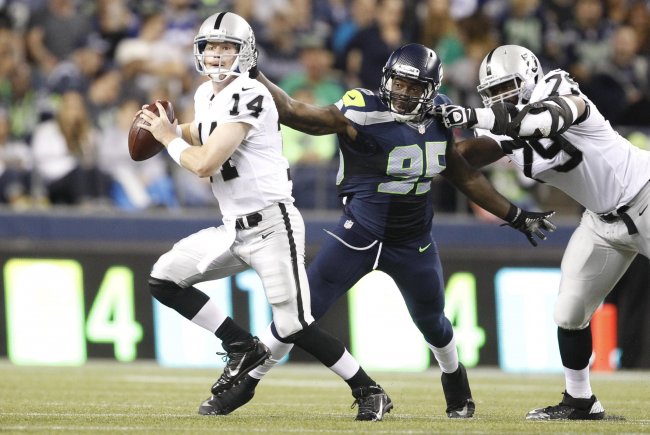 The team has legitimate question marks at edge pass rusher. They have more proven options like Bruce Irvin, Cliff Avril, O'Brien Schofield, and Michael Bennett, but Mayowa has the potential to leap into the rotation if he proves he is ready for more action. His ability to rush on the edge could allow Avril to swing back to his more familiar strongside role and give the team depth and options that would rival what they rolled out last season. The rest of the league is cheering against the Seahawks finding a new edge rusher. All the more reason to cheer for Mayowa.
RB Christine Michael
Marshawn Lynch is reportedly going to hold out. Tom Cable has been as conservative in his evaluations of Michael as he could be without condemning him outright. Michael demonstrated talent. Big talent. Pete Carroll makes a point of getting young talent on the field as soon as possible, but Michael barely got a snap. The only logical explanation is a lack of attention to detail or willingness to play within the scheme. If Michael can do all the things outside of running the football that are necessary for him to get on the field, the Seahawks offense gets a weapon that rivals anything that any offense added in the NFL. Get him 5-10 snaps a game, and the Seahawks offense starts to look like nitroglycerin.
CB Tharold Simon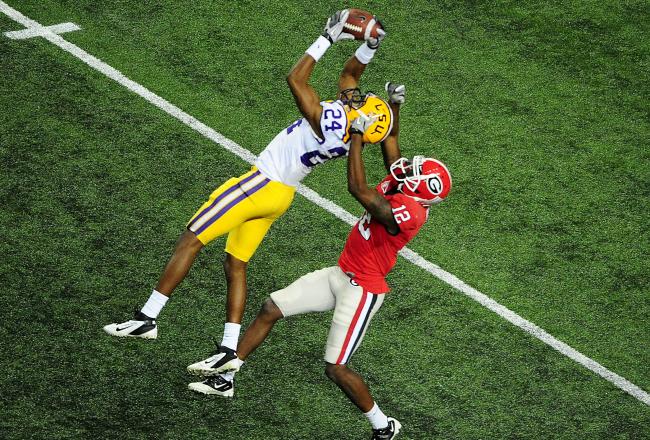 Seattle has real questions at cornerback despite the reputation they have gained. Byron Maxwell enters what would be his first full season as a starter. He is in the last year of his contract. Jeremy Lane has been a quality fill-in, but if he needed to play outside, someone would need to step in at nickel. A.J. Jefferson offers some potential depth on the outside, but if Simon can show he is ready to be a starting quality outside corner, the Seahawks are far more bullet-proof for this year and beyond.
RT Justin Britt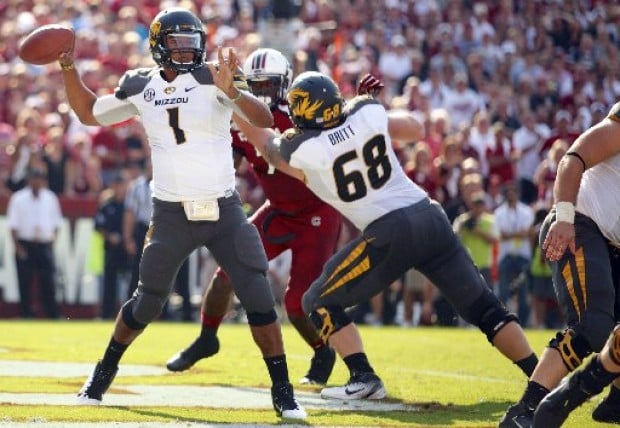 Take your pick between Michael Bowie and Justin Britt. Whoever wins that job will have a trickle-down effect on the rest of the line, and go a long way toward determining whether this offense can function reliably against some of the best pass rushers in the NFL twice a year in the NFC West. Bowie was good for a rookie last year, but not good enough as a starting right tackle. If Britt beats him out as a rookie, it speaks volumes about Britt. Breno Giacomini was underappreciated by most fans. He was limited, but he was a warrior. Shoring up the right tackle spot is among the most important tasks heading into the season.
Honorable Mention
WR Paul Richardson
DE/DT Greg Scruggs
DT Jesse Williams
DE/DT Cassius Marsh
DE Jackson Jeffcoat